Production
From Overseas, from Europe or from our Region, we know our business.
The direct contact to the production areas and its producers  is a basic requirement. Our decades long cooperation with many of our partners in the production areas  assures us  to perfectly know the origin of our products, as well as how they are produced.
Constant communication with our partners  enables us to quickly respond to the newest developments and trends. This is equally true  for specific  requests coming from our markets, as well as introducing new or newly developed varieties.
Our sourcing being based in all major production areas worldwide enables us to offer a sustainable category management for many seasonal products.
At the same time, being in close vicinity to important production areas within Germany, we have the advantage of being able to also focus on the growing importance of regional and local products.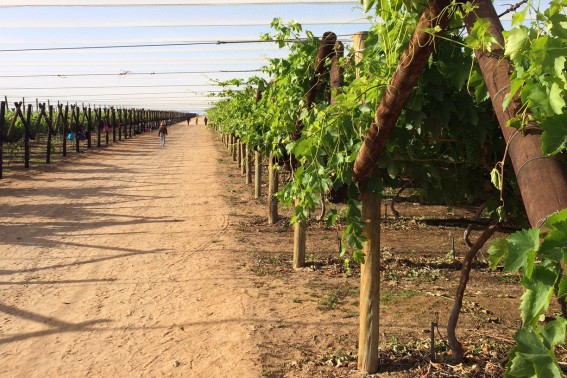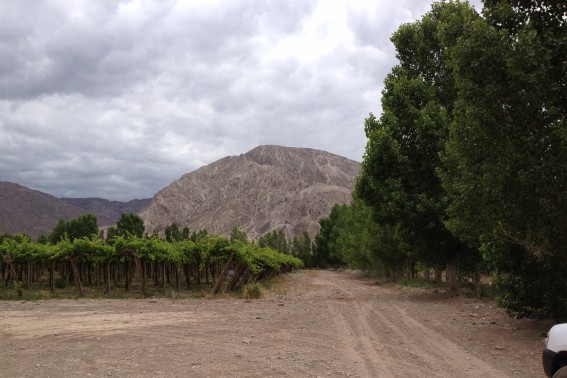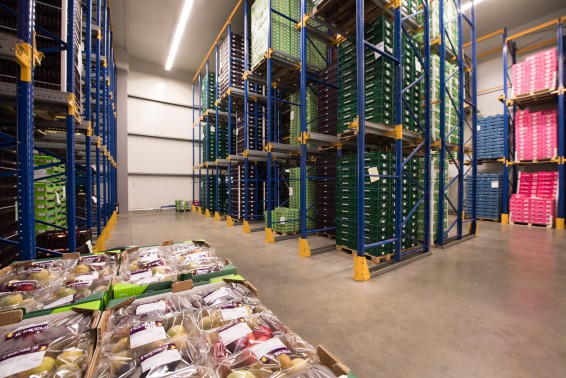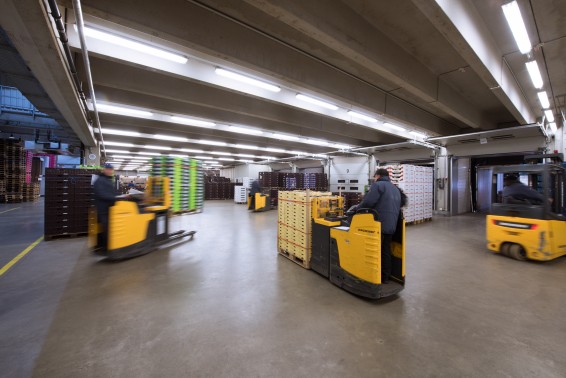 Logistic
Using different infrastructures for every level within the supply chain, we reach without problem local, nationwide and European customers. Our distribution center in Wesseling near Cologne represents the newest standards in fruit-logistics with an environmentally friendly cooling technology with energy recovery and not using fossil fuels. For our products from Overseas, we have access to most modern coolstores in the port of Rotterdam. Our fleet of climate controlled trucks, which are used locally and crossborder, meets the Euro 6  standards, minimizing  emissions wherever possible. If in addition third party transport is required - nationally or internationally - transport companies are carefully selected and have to meet our criteria.
Within the supply chain we consider ourselves as service providers between production and food retail. The handling of fresh fruits and vegetables requires much effort and "know how", as well as excellent technical equipement which makes our logistic center in Wesseling best suited. Modern, environmentally friendly cooling or climate control guarantees gentle and adequate treatment of our products. Multiple temperature zones within the coolstores makes it simple to store any product at the wanted temperature. Climate control of the entire warehouse ensures the cool chain never to be broken as long as under our control.
Fruit and vegetable packing
Our multiple,  modern packaging machines enable us to produce many different packtypes. Regardless if punnets, foil,  net type packaging or only just labeling, we can fulfill most of the requests  our customers could have.  It is our main goal to handle our produce with care to ensure the best possible quality.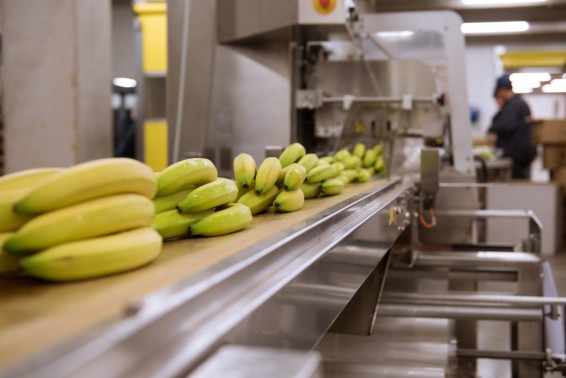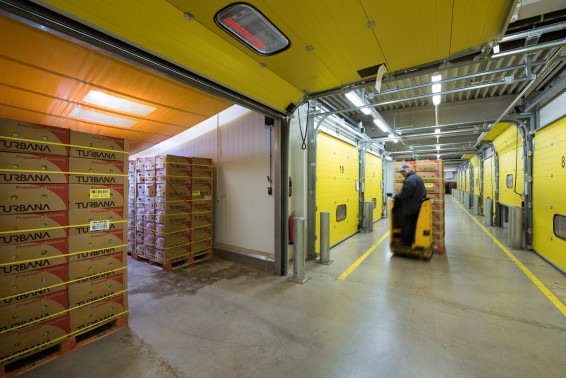 Banana ripening
Our generously sized banana ripening facility, is state of the art and uses the method of pressure ripening. This maintains an even temperature and air circulation within the chamber, to ripen the bananas to the point of ripeness required by the customer.
Quality management
For the products we deliver as well as the services we render we are always looking for the highest possible standards.
Minimal standards for us are:
Certification of our business and service providers according to        International Featured Standard - Cash & Carry / Wholesale
Certification of our business according to EG- Öko- Verordnung  VO (EG) Nr. 889/2008 und VO (EG) Nr. 834/2007 (Öko-Kontrollstellnummer   DE-ÖKO-001)
Certification of registered economic members (AEO)
Certification of Producers according to GlobalGap guidelines
Certification of regional products according to Regionalfenster e.V. guidelines
monitoring of products with accredited laboratories
participant of the initiative "Fresh Point" as member of the Deutsche Fruchthandelsverband DFHV
Professional quality control and documentation upon arrival of all products
Traceability of all products
Certificates